FLYING LESSONS: BIRD PAINTING FOR BEGINNERS
Grow from beginner to bird nerd as you learn how to capture the playfulness and personality of birds with paint!
Birds are a bright and beautiful subject, just begging to be captured on the pages of your sketchbook! But there's a lot of variation in the bird world, and maybe you just don't know where to begin?
Maybe you've already decided that you can't paint birds, because you can't even draw a bird... and all of those fluffy feathers (not to mention the feet!) would be far too complicated to paint?
You might have even had a go at a bird painting, but found that your bird looked a bit flat and lifeless, and you just couldn't quite capture it's quirky character and bring it to life on the page?

I get it. I've been there! It took me over 10 years of patience, persistence, trial and error, to find my bird painting wings. I spent a fortune experimenting with art supplies, and wasted a lot of paint and paper along the way!
After many requests, (and a lot of inner resistance due to the size of this undertaking).. I decided to create the exact course I wish had existed years ago!
INTRODUCING: FLYING LESSONS
Flying Lessons is the ultimate guide to bird painting for beginners. In Flying Lessons we go right back to basics, to build a foundation by learning the art of observation and how to really see. I'll show you how to recognise the basic shapes that make up the anatomy of a bird, and how arrange shapes, angles and lines in the form of a bird.
You'll learn the best combination of art supplies to use for bird painting success, but you don't need to buy a huge selection of paint colours because I'll show you how to mix all of those pretty plumage colours just from the three primary colours.
We'll also go through all of the different painting techniques that are very specific to bird painting, like wet-on-wet technique, painting in layers with gouache, blending, fluff, feathers and more. And then, building on all of the skills and techniques you'll have mastered, I'll guide you through the entire bird painting process from start to finish! Step by step, brush stroke by brushstroke.. you'll paint your very first bird!
ABOUT: FLYING LESSONS
Flying Lessons is all about the basics. We're going to go right back to the beginning of the bird painting process..
You will learn how to:
✔︎ Find inspiration and reference images.
✔︎ Observe, 'see' and simplify your subject.
✔︎ Recognise the basic shapes that make up the anatomy of a bird.

✔︎ Arrange shapes, angles and lines in the form of a bird.
✔︎ Select the right combination of art supplies to use for bird painting success.

✔︎ Mix those pretty plumage colours intuitively from the three primary colours.
✔︎ Get the most from a single paintbrush, and painting techniques specific to bird painting, like wet-on-wet technique, painting in layers with gouache, blending, fluff feathers and more..
✔︎ Paint a bird from start to finish, with step-by-step guidance!
Flying Lessons is designed to be sort of like a launching platform, to give you a good foundation for the rest of your bird painting adventures. This will allow you to build your bird painting confidence gradually before we move into more advanced techniques.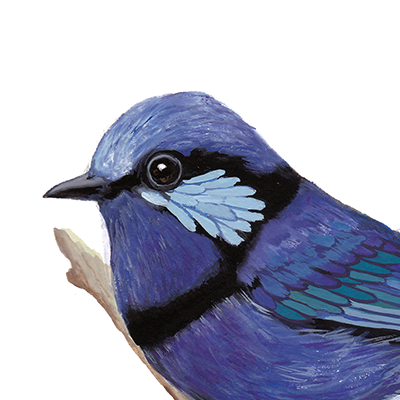 "There is so much helpful content, all beautifully presented, which has made my progress much quicker and more fun than learning on my own. I love how flexible it is, my paintings can be as simple or as complex as I want. I've enjoyed both the guidance and the freedom. Thank you Deanna for your lovely paintings and teaching style."
- Bree, Flying Lessons student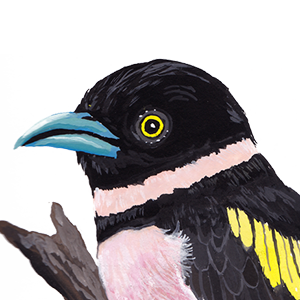 "I have a fair bit of experience with drawing and painting birds, but never really used gouache before, so the detailed instructions on how to use this medium were really useful for me. But even though I've been drawing birds for years, I still picked up a few tips from the drawing bird section too, which I think is testament to how detailed and thorough this course is."
- Jenny, Flying Lessons Student
FLYING LESSONS INCLUDES:

✔︎ Content that increases in difficulty gradually, flowing seamlessly from one module to the next.
✔︎ High quality, concisely edited video lessons.

✔︎ Detailed explanations of every key brushstroke or technique
✔︎ LOTS of Bonus Cheat Sheets, Practice Sheets & Templates
✔︎ 3 Step Bird Drawing Printable Guide

✔︎ Clickable Supply List PDF

✔︎ Lifetime Access To Course Content - Learn At Your Own Pace!

✔︎ Student Gallery To Share Your Progress

✔︎ Private class Facebook "flock" for support and community

✔︎ Help & Support
✔︎ TWO BONUS INDIVIDUAL BIRD CLASSES!

ABOUT: BONUS INDIVIDUAL BIRD CLASSES
At the end of Flying Lessons, you'll get instant access to TWO BONUS bird classes so you can continue your bird painting adventure!
Each individual bird class is designed to build on skills learnt in Flying Lessons, and every bird has a new skill/technique and colour palette to learn.
You will learn how to:
✔︎ Capture the likeness of a bird while injecting a little playfulness and personality
✔︎ Develop your own unique style, without the pressure of having to make a bird anatomically accurate, or 'perfect' in any way.
✔︎ Use colour temperature, and value to bring a bird to life on your page.
✔︎ Work intuitively with paint on your palette, mixing subtle colour variations.
✔︎ Paint in layers with gouache, using techniques like blending and dry brush technique to paint feathers.

EACH BIRD CLASS INCLUDES:

✔︎ Outline templates to use if you aren't confident with drawing yet.
✔︎ Inspiration and a link to a collection of reference images.

✔︎ A printable fact sheet about each bird, including the finished bird and colour palette I used.

✔︎ A colour mixing lesson specific to each bird.

✔︎ A speed painting video to get an overview of the class progression.

✔︎ Step by step videos, broken into three main sections
✔︎ Clear, concise videos.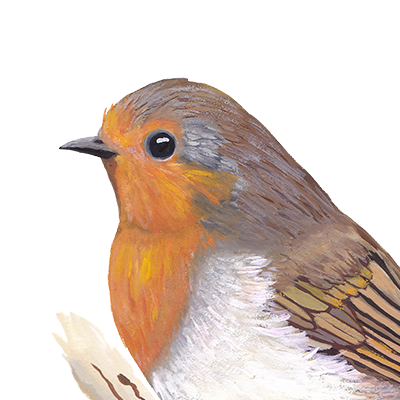 Dee's class is helping me get to the level of detail and skill I have always wanted to achieve with painting animals. By the third bird, (Fairy Wren) I felt so confident with gouache, it was amazing! There is still lots more to learn, and I look forward to painting all year long!
- Erica, Flying Lessons student

THESE BONUS BIRD CLASSES ARE JUST A SNEEK PEAK AT SOME OF THE INDIVIDUAL BIRD CLASSES LANDING HERE IN 2020!
Course Curriculum
Welcome To The Classroom
Available in days
days after you enroll
Introduction
Available in days
days after you enroll
Supplies
Available in days
days after you enroll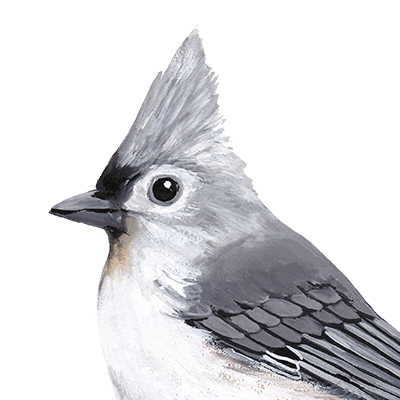 "I am indebted to Deanna and her bird classes, it has brought out the suppressed creative part of me. It is a huge help to my overall wellbeing, as I have been creating time for myself to just create. The course is perfect it give you the skill set to create a magnificent bird and then enough liberty to add your creative stamp to each bird."
- Savanna, Flying Lessons student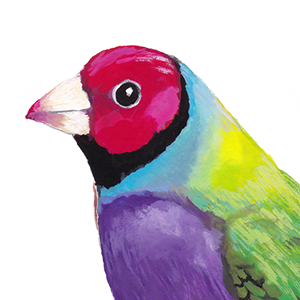 "I never thought I could paint realistic birds like this but with Deanna's instructions I surprised myself! I now feel confident to take what I've learned and paint other birds on my own. I loved the step-by-step instructions in Flying Lessons. Because Deanna taught how to paint each bird in layers, I could paint each layer in a different session so could fit it into my busy schedule."
- Shelley, Flying Lessons student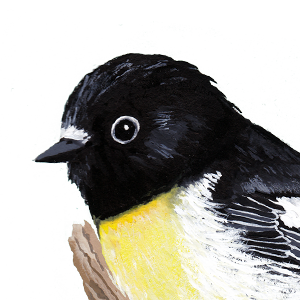 "I've never painted with gouache before, but literally couldn't believe my eyes when I finished my first bird. This course covers everything you need to know to create your own birds and master this medium!"
- Jenny, Flying Lessons student
Frequently Asked Questions
When does the course start?
The course is available to start now! It is a completely self-paced online course - you decide when you start and when you finish.
How long do I have access to the course?
How does lifetime access sound? After enrolling, you have unlimited access to this course for as long as Flying Lessons exists - across any and all devices you own.
What if I am unhappy with the course?
I would never want you to be unhappy! If you are unsatisfied with your purchase, please contact me in the first 30 days and I will give you a full refund.
Do I need to know anything about gouache to join?
If you've never used gouache before, you will need to complete my free foundation mini-course, Get Started With Gouache before you begin Flying Lessons.
Who is Flying Lessons for?
Flying Lessons is open to all skill levels, but it's a course that will be especially helpful for beginners! If you're curious about exploring the beautiful world of bird painting, Flying Lessons is designed to take you from beginner to bird nerd, brushstroke by brushstroke.
What materials do I need?
Less is more! In Flying Lessons, you will receive a clickable supply list to make shopping for supplies easy! We'll mainly be working with gouache, but only a handful of colours. I'll teach you how to mix all of the colours you'll need from the three primary colours. Access to a printer will be handy too, to print class handouts and cheat sheets.
Can I download the lessons?
Video lessons can only be streamed online, not downloaded. You will need a good internet connection to stream the videos. All other handouts and cheat sheets are available for download.
How do I sign up?
When you click the "Join Now" button, you'll be directed to a payment page. If you don't already have an account with my online e-course host - Teachable, you will be prompted to sign up. After you've been through checkout, you will have instant access to Flying Lessons and you can begin right away!
Your Instructor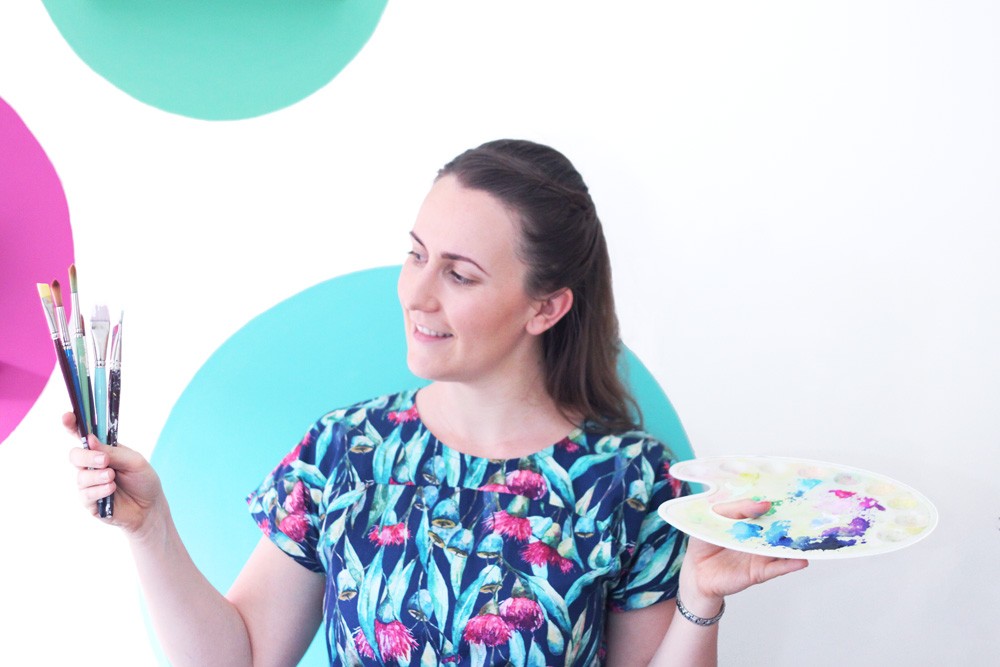 I bought my first set of gouache paints for design college over 10 years ago! It was on the materials list, so I got a set of primary colours. We never actually used it though, and my little set of gouache paint got pushed to the back of the cupboard. I developed as a fine artist painting with acrylic paint on huge canvases, and I forgot all about gouache.
Fast forward a few more years, and I find myself living on a really remote island in Indonesia. Because we accessed our island home by a tiny seaplane with strict luggage restrictions, I had to downsize my artwork significantly. So I began experimenting with different mediums, and I re-discovered the same old tubes of gouache that I'd bought for college all those years ago. Some of the tubes were pretty much dried up, but I discovered that I could rewet the paint with water!
I found gouache a little tricky to work with at first. I had trouble getting the paint to spread easily, while still maintaining that beautiful bold finish that gouache is known for. It also took me a while to find the right paintbrush, and paper for the job, but once I did - the quality of my work changed overnight.
I'm ready to share all of my tips, tricks and secrets with you, and I want to open a world of creativity and colour to you through gouache!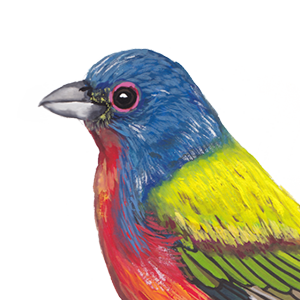 "This course is beautifully and expertly presented, Deanna's vibes are lovely and I enjoyed how she led us through learning how to draw and paint birds. She made me much more aware of birds in my neighborhood when I go on walks, and I can't wait to take any other courses she puts out."
- Tana, Flying Lessons student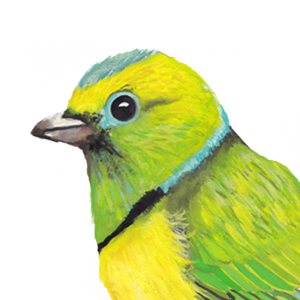 "All the lessons are so brilliantly laid out - it was very beneficial to me to go through color mixing and drawing before starting to paint. I love all your downloadable handouts, too! I joined the class because I've been trying to teach myself to paint animals, using acrylic, for a couple of years; and I've been having trouble getting the soft blended look that I want. Oil painting takes too long to dry, and I tend to over-water watercolor. I thought gouache might help me out, and I think it will! I am looking forward to trying to paint fur with the gouache!"
- Erica, Flying Lessons student