Fuss-Free Floral Painting!
A Step-By-Step Guide To Painting Over 100 Floral & Foliage Elements With Gouache
Have you ever been buzzing with creative energy, feeling motivated and inspired.. but when the moment to actually put your paintbrush on the paper arrives, you're not even sure where to start?
Do you ever sit down to paint or create, but find that you're suddenly overwhelmed by the feeling that any attempts you make at putting that brush onto the paper will be laughable?
Maybe you know what it's like to hesitate, and in that moment, a little voice of self doubt tells you that you're probably not talented enough anyway. It tells you that you can't paint, that you'll just be disappointed with the result.
Suddenly, your creative urge doesn't seem like a good idea anymore, so you procrastinate, or find a distraction and eventually the urge to create dissipates. You don't spend any time creating.
I get it. I've been there so many times. I know just how intimidating that blank page can be. If the thought of sitting down to paint something makes the dishes in the sink, or the ironing pile suddenly look appealing… I'm here to tell you that you're not on your own! Even developed artists feel doubt and resistance when they sit down to paint. Procrasti-cleaning is not the answer though!

Learning to paint, and developing a creative habit is all about building confidence and breaking down barriers, and I know that there's no better way to go about that, than with a colourful explosion of irresistible flowers!
Bloomin' Lovely Gouache is a step-by-step guide to bringing beautiful, vibrant florals to life on your page with gouache!

In this e-course, you will be guided step-by-step through the entire painting process, from the most basic leaf shapes to a beautiful, bloomin' lovely bouquet of flowers! You will paint over 100 different flower and foliage elements, and learn how to put them all together in a border or bouquet. Your florals will be inspired by nature, but painted from your imagination in a fresh, modern style. As you learn to let go of the idea of "perfect," your paint will flow freely, and you will find joy in the creative process.
In Bloomin' Lovely Gouache You Will Learn:
✔︎ A Top Secret Colour Mixing Hack
✔︎ Sketching + Tips and Tricks
✔︎ How To Set Up Your Palette For Colour Mixing Success
✔︎ Essential Brush Techniques For Painting Florals
✔︎ Colour Mixing For Lovely Leaves & Beautiful Blooms!
✔︎ 5 Step Floral Painting Method
✔︎ How To Build Layers and Add Detail With Gouache
✔︎ Troubleshooting, and Quick Fixes For Splashes & Smudges

✔︎ Composition, and Creating Balance in a Floral Design

✔︎ How To Paint Leaves, Buds, Berries, Fillers, Clusters, Flowers & More
You Will Get:
✔︎ Over 50 clear, concise and cleverly edited video lessons
✔︎ Content that flows seamlessly from one module to the next
✔︎ Detailed explanations of every key brushstroke or technique
✔︎ Bonus Cheat Sheets & Templates
✔︎ Brush Technique Practice Page

✔︎ 5 Step Floral Printable Guide

✔︎ Clickable Materials List PDF

✔︎ Lifetime Access To Course Content - Learn At Your Own Pace!

✔︎ Student Gallery To Share Your Progress

✔︎ Help & Support
Don't listen to me, listen to them! Here's what people are saying about Bloomin' Lovely Gouache...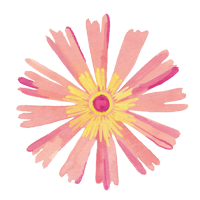 "Bloomin' Lovely Gouache is a fantastic course for anyone wanting to learnt to paint with gouache. Deanna reveals the essence of gouache in this insightful art class. This course was a game changer for me, understanding how gouache behaves gave me the ability and confidence to create painterly patterns in my own style."
- Jill, Bloomin' Lovely Gouache Student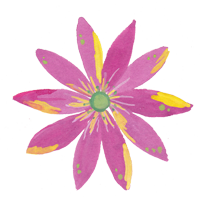 "I am a beginner when it comes to gouache and painting in general. I had been looking for a course that would show me how to paint flowers, and this is exactly what I was looking for. Deanna shows you each brush stroke and explains everything in an easy-to-understand manner. I highly recommend this course!"
- Carmia, Bloomin' Lovely Gouache Student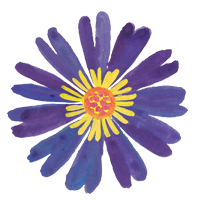 "It was so easy to follow. The instruction, thought and care put into each lesson was uplifting and inspirational to not only get me started in using this amazing medium but to hone my skills and easily share and inspire others also."
- Amanda, Bloomin' Lovely Gouache Student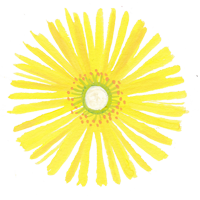 "This course was amazing. I learned so much. I especially loved the step-by-step instructions and all of the flower variations we learned. I created a sketchbook with all the elements we created in the course that I can refer back to again and again.."
- Shelley, Bloomin' Lovely Gouache Student
Course Curriculum
Welcome + Intro
Available in days
days after you enroll
Supplies & Setup
Available in days
days after you enroll
Sketching Outlines
Available in days
days after you enroll
Frequently Asked Questions
When does the course start and finish?
Bloomin' Lovely Gouache is a completely self-paced online course - you decide when you start and when you finish!
Do I need to know anything about gouache to join?
If you've never used gouache before, you will need to complete my free foundation mini-course, Get Started With Gouache before you start Bloomin' Lovely Gouache.
Who is this class for?
This course is for anyone who wants to build creative confidence, and explore floral painting with gouache! Bloomin' Lovely Gouache is an intermediate level class, but if you go through my free foundation course (Get Started With Gouache) first, then you will begin Bloomin' Lovely Gouache with all of the basics covered!
What kind of flowers will I paint?
BLG is not about realism, or capturing excessive details. The flowers you paint will be inspired by nature but painted from your imagination in a playful, delicate, "easier-than-you-think" style.
How long do I have access to the course?
How does lifetime access sound? After enrolling, you have unlimited access to this course for as long as Bloomin' Lovely Gouache exists - across any and all devices you own.
How do I access the course?
Once you enroll, you will be notified by email and you'll be able to login and get started straight away. You will need some basic tech know-how, and be able to access and navigate the course on a computer or another device. A high speed internet connection is necessary for all of the video content, and a printer may be handy.
What if I am unhappy with the course?
If you start Bloomin' Lovely Gouache and you realise that it's just not for you, I'm happy to provide a full refund as long as the following criteria is met: (1) You send me an email with 10 days of starting the course, and let me know why you're not enjoying Bloomin' Lovely Gouache. I am unable to provide a refund if an email isn't received within 10 days. 2) You have not completed more than 50% of the course modules. Due to the digital nature of this course, if you have already completed 50% of the course or more, and then ask for a refund, even if it's within 10 days of beginning the course - I cannot offer a refund. Please don't purchase Bloomin' Lovely Gouache with the intention to ask for a refund.
Your Instructor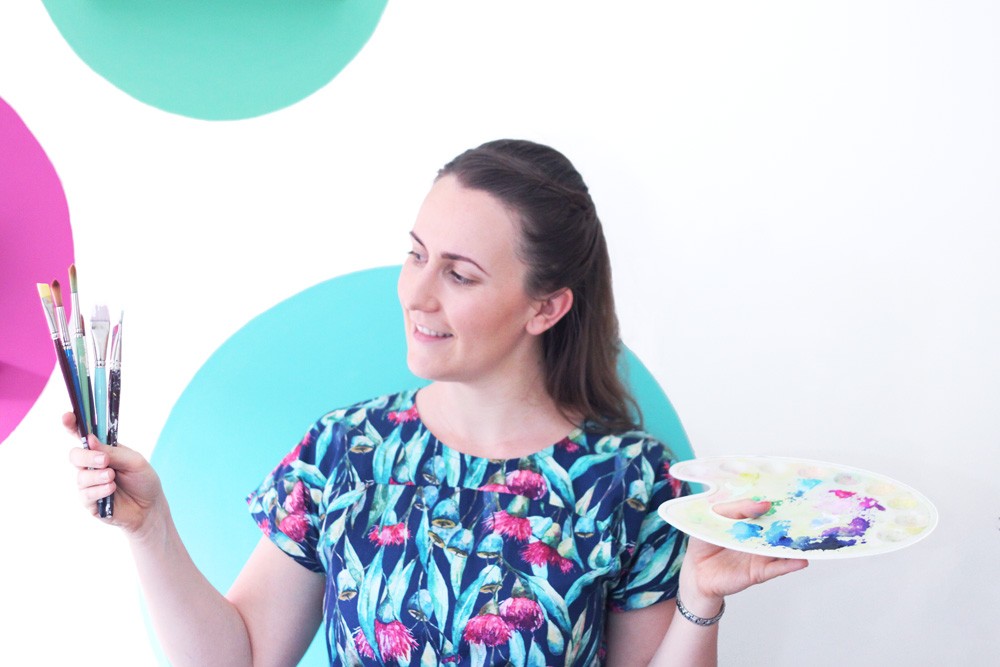 I bought my first set of gouache paints for design college over 10 years ago! It was on the materials list, so I got a set of primary colours. We never actually used it though, and my little set of gouache paint got pushed to the back of the cupboard. I developed as a fine artist painting with acrylic paint on huge canvases, and I forgot all about gouache.
Fast forward a few more years, and I find myself living on a really remote island in Indonesia. Because we accessed our island home by a tiny seaplane with strict luggage restrictions, I had to downsize my artwork significantly. So I began experimenting with different mediums, and I re-discovered the same old tubes of gouache that I'd bought for college all those years ago. Some of the tubes were pretty much dried up, but I discovered that I could rewet the paint with water!
I found gouache a little tricky to work with at first. I had trouble getting the paint to spread easily, while still maintaining that beautiful bold finish that gouache is known for. It also took me a while to find the right paintbrush, and paper for the job, but once I did - the quality of my work changed overnight.
I'm ready to share all of my tips, tricks and secrets with you, and I want to open a world of creativity and colour to you through gouache!
Gouache is the perfect medium to capture the beautiful, bright colours of blooms and blossoms. It's such a flexible and forgiving medium, which makes it a winner for beginners! Gouache has opened up a whole new world to so many of my students! Here's what they're saying!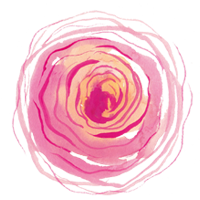 "I never even considered gouache as an option... I always paint with acrylics. I don't like aquarelle since it's so definite and hard to paint over if I've made a mistake. You've definitely opened up my eyes for a whole new world!"
- Yvonne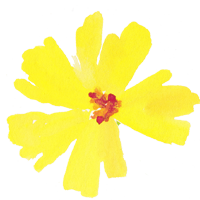 "I love trying new things and never used gouache before. I found out it is a very "forgiving"medium which allows me to make mistakes because it is easier to paint over with other colors etc.."
- Desiree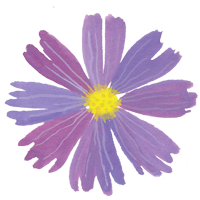 "I love painting with acrylics and watercolor. This medium has opened up so much for me in the painting world and I'm so thankful! I have discovered that I love gouache!"
- Gracey
Still not sure about gouache? Want to try before you buy?
Enrol in my FREE mini-course, Get Started With Gouache and join hundreds of other creative adventurers who have found a whole new world of colour and creativity with gouache!
Ready to bring more colour and creativity into your life? Join Bloomin' Lovely Gouache now!